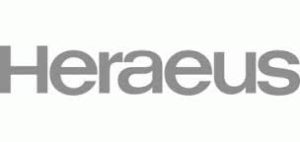 Location Hanau
Permanent
Full Time
Imagine a job where you will have the opportunity to do exciting and challenging work, while collaborating with extraordinary colleagues. A company that invests in you and your career, providing the training, mentoring, development and support you need to be successful now and in the future. If you want a career without limits with a market-leading family-owned, global company where you can make an impact, then imagine an opportunity at Heraeus. Every day, our worldwide team of
nearly 15,000 employees are bringing forward new ideas and solutions that are impacting and transforming everything from healthcare to renewable energy to e-mobility to high-tech and telecommunications.
Your role and responsibilities:
◾ You are responsible for our global credit management processes as well as for the administration of our global credit software Debitex.
◾ In this role you support the further development of our global credit management strategy as well as processes.
◾ You perform and support the monthly global credit management reporting as well as further month end closing procedures.
◾ With your credit risk assessments for Heraeus key customers, subcontractors and vendors you strongly support the Heraeus business units.
◾ Furthermore you review credit risk assessments performed by local credit managers and prepare and/or coordinate different levels of Heraeus credit committees.
What is required for this role:
◾ Successfully completed university degree in Business Administration or equivalent
◾ Professional experience (min. 3 years) in credit management or related functions
◾ Familiar with bookkeeping procedures
◾ Strong IT skills especially in Microsoft Office (Excel, PowerPoint), SAP R/3 and BI
reporting tools
◾ Fluent in English
◾ Willingness to independently take reasonable risks and proactive working style
◾ Strong business acumen and communication skills
If you want to do more than make a living, at Heraeus you can make a difference. We can provide you with the opportunity – and Open Space – where your ideas and career can grow and advance. We offer attractive compensation, top-notch benefits, and an ideal environment that supports your professional development.
You can find more information at www.heraeus.com/careersusa.